December 29, 2014 12:39 pm
There are not many executives who have asked their boss three times whether they should be fired and survived. Maria das Graças Foster, chief executive of
Petrobras
, Brazil's crisis-stricken state-owned oil company, says she's one.
She has offered her resignation to Dilma Rousseff, Brazil's president, on multiple occasions in recent weeks but her close friend of more than a decade has stuck by her — so far.
"The president thought I should stay," Ms Graças Foster told reporters this week.
Petrobras, the pride of
Brazil
in 2007 after it announced the world's largest offshore
oil
discoveries in decades, is today in danger of becoming a pariah among investors and a national shame for Brazilians.
The company has been thrown into disarray by an investigation by Brazilian police and prosecutors alleging that former senior executives, construction companies and politicians of Ms Rousseff`s Workers' party-led ruling coalition creamed billions of dollars off Petrobras'
contracts
.
This allegedly took place under the noses of Ms Rousseff, who was the company's chairman until she took office in 2010, and Ms Graças Foster, who has led Petrobras since 2012.
Although neither are accused of direct involvement, the scandal has sparked an investigation by the
US Securities and Exchange Commission
and led the dual-listed company's auditor, PwC, to refuse to sign off on its accounts until Petrobras has conducted its own inquiry.
If
Petrobras
is unable to satisfy PwC's concerns and release audited financial results by April 30, the company, one of Brazil's biggest corporate borrowers with debt estimated by Moody's credit rating agency at $170bn, could trigger a technical default.
It is all part of a perfect storm facing the company after what critics say are years of misuse of Petrobras by the government as an instrument of industrial and monetary policy at the expense of minority shareholders.
"At the end of the day, all of this is happening because the PT (Workers' party) has fostered monopolies and, to a certain extent, cartels which generate inefficiencies and an atmosphere that is conducive to corruption," says Adriano Pires, founder of the Brazilian Centre for Infrastructure and energy adviser to the opposition PSDB party.
With revenue of more than $140bn in the 12 months to end of June this year and 86,000 employees, Petrobras produced 2.3m barrels of oil equivalent per day (b/d) domestically last year.
The company is also undertaking the world's largest corporate capital expenditure programme, valued at up to $221bn over five years, to exploit its "pre-salt" discoveries, so-called because they lie under 2,000m of the compound up to seven kilometres beneath the waters of Brazil's southeast coast.
Scandal is an Olympic hurdle for Brazil
Ever since Rio de Janeiro won the bid to host the 2016 Olympics five years ago, the game's organising committee has faced growing scrutiny. Work has only just begun on the Deodoro Olympic Park, the site of the sailing events in Guanabara Bay and still dangerously polluted, and shoot-outs in the city's favelas are as common as ever.
But since the discovery of the pre-salt, everything has gone wrong for Petrobras, critics say. To pay Brasília for the rights to the discoveries, it held the world's largest share offering in 2010 amid controversy over valuation.
The government also made it the sole operator of the pre-salt fields, overburdening its balance sheet and reducing competition. It was also forced to adopt an expensive local content programme and to subsidise domestic fuel prices to help the government control inflation.
The company has routinely missed forecasts and production has declined since 2011, due to delays in equipment delivery and other problems. "Petrobras has broken many promises in the past. Production targets were consistently missed," said Credit Suisse in a report.
The result of this and the corruption allegations is that Petrobras has lost 73 per cent for investors in the past four years, making it the worst-performing major oil stock, according to Bloomberg.
Domestic production is expected to turn around this year with forecasts it will rise to 2.5m b/d, the first step to doubling output by 2020. But now Petrobras must deal with the twin challenges of the corruption investigation, which is cutting off its access to capital markets, and the falling oil price, which threatens the viability of pre-salt.
To avoid violating covenants associated with its $57bn in capital market debt, Petrobras must release independently audited financial results within 120 days of the end of this year. If it fails to do this, it has another 60 days — to June 30 — to "cure" the default.
Analysts say the company, which has begun an internal investigation, does not need to wait for the criminal procedures to conclude to produce audited accounts. It could instead provision for any likely losses by taking a writedown on its capital. This has been estimated by Morgan Stanley at up to R$21bn assuming that projects were overstated in value by 5 per cent.
"This is not going to be a cash item," said Nymia Thamara Cortes de Almeida, credit analyst at Moody's. That is important because Petrobras, with its huge capital expenditure programme, has lost direct access to capital markets while it is waiting to release its audited results, leaving it vulnerable to a cash crunch given its huge capital expenditure programme.
In depth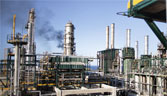 Latest news and comment on the global economic and political consequences of tumbling oil prices
Further reading
Most analysts believe the company has enough cash and other resources to last until the middle of next year but it cannot afford to delay capital expenditure as this will slow its increase in production and undermine its ability to repay its enormous debt load.
"An average delay of 12 months or more in bringing new production units online could significantly weaken Petrobras's standalone credit quality and result in negative rating actions," said Fitch Ratings analyst Lucas Aristizabal.
The other concern for Petrobras is the 45 per cent fall in the oil price to about $60 per barrel in recent months. Although Brazil is a net oil importer, if the price falls any lower than $50-55 a barrel, the entire pre-salt project becomes unviable, analysts say.
"The problem is when you invest with the oil price at one level and have to sell with the price at another level," says one analyst at a foreign bank in São Paulo who, like many of his colleagues, now refuses to be quoted on the company.
These challenges are fuelling expectations that the government will need to bring fresh blood into the management at Petrobras and replace Ms Gracas Foster.
Mr Pires says market-friendly candidates would include Murilo Ferreira, chief executive of Vale, the iron ore miner, and Henrique Meirelles, a former central bank president.
"They need to bring professionals from the market to be chief executive and chief financial officer, not Petrobras insiders," he says.