Pope Francis
is not usually one to tout his own accomplishments. But even the modest Argentine pontiff could not resist the temptation to hail the groundbreaking deal he helped mediate this week to normalise relations between the US and the Cuba.
"The job of the ambassador is made of small steps, small things, that end up bringing peace," he told a group of envoys to the Holy See on Thursday morning. "We are so happy to see two peoples take a step to move closer after being distant for so many years".
In his biggest diplomatic triumph since being elected to the papacy in March 2013, Pope Francis nudged presidents Barack Obama and Raúl Castro towards a deal through a
series of canny moves
, including a letter sent to both leaders during the summer, according to people close to the talks. He also discussed a possible compromise with Mr Obama during the US president's visit to the Vatican in March this year, and hosted key US-Cuba negotiating sessions, including one in October.
Until now, Pope Francis's record as a diplomat was one of grand ambition but patchy results. For instance, his calls for peace in the Middle East during a
trip to the Holy Land
in May were followed fairly quickly by the explosion of violence in Gaza and clashes between Israelis and Palestinians over the summer.
Despite the setbacks, the first non-European pope in more than a millennium has remained determined to translate his global popularity into a more active diplomatic role than that played by his predecessor, Benedict XVI. In terms of global engagement, he is at least seeking to match the influence of John Paul II, the Polish pontiff who helped defeat Soviet communism.
The Vatican has long taken a keen interest in US-Cuba relations, including John XXIII's effort to end the Cuban missile crisis in October 1962. In recent decades, both John Paul II and Benedict XVI made visits to the island, which is more than 60 per cent Catholic, creating a well of trust Pope Francis was able to draw on.
"What was sown years ago finally became ripe and Francis deserves credit for insisting on the line that 'you must talk'," says Joaquín Navarro-Valls, the former spokesman for John Paul II who led the negotiations for the first ever papal trip to Cuba in 1998. "This means the collapse of a new wall. It's different than the one in Berlin but it was a wall that had to fall."
The first Latin American pontiff will certainly hope that his diplomatic win in
Cuba
will lead to other successes closer to home.
Pietro Parolin, the Vatican secretary of state who was formerly the Holy See's emissary to Venezuela and played a key role in the Cuba talks, described the deal as a "model" for the future.
"A step of this nature will surely have a positive impact on the whole Latin American area because there are situations that are crying out for improvement and solutions," Mr Parolin told Vatican Radio on Thursday.
Podcast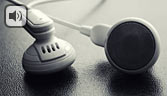 How quickly will Cuba's Soviet-style economy change, and what are its implications for the wider region?
Under Pope Francis, the Vatican has been pushing to unlock stalled talks between the government and opposition in Venezuela, to halt the violence between government forces and Farc rebels in Colombia, and to push for an end to the mass killings carried out by drug cartels in Mexico.
"Francis's Latin origins are definitely a strong point — and could help unite the continent," says Giuseppe Dentice of the Milan-based Institute for the Study of International Politics. "All the Latin American leaders — from the Bolivarians to the pro-American axis — backed the Cuba deal and complimented Francis for his role as a mediator."
And yet it may be that the circumstances of the Cuban deal were so unique that it will be difficult to replicate anywhere else. Arguably Pope Francis's biggest diplomatic challenge — how to deal with China, with which the Vatican still lacks formal relations — remains unresolved. Pope Francis recently refused to meet the Dalai Lama, the Tibetan spiritual leader, who was on a visit to Rome with other Nobel laureates, perhaps signalling a shift towards less confrontational relations with Beijing.
By helping to seal the deal with Cuba, the Pope has already shown that he intends to marry his push for a more humble Catholic Church with a more assertive diplomacy.