The Comandante is dead. Will history
absolve
the larger-than-life but controversial leader whose influence was important in Latin American politics?
It depends on where you stand, with the revolutionary's legacy mixed and
fading
. What is certain is that his passing has made
uncertainty the new zeitgeist
on the Communist-led island. It had a similar effect on the other side of the Florida strait, since two years of US-Cuba rapprochement
may soon end
.
One exception was Venezuela's almost-universally hated President Nicolás Maduro, a self-confessed Fidelista. With food prices rocketing weeks before Christmas, and the currency plummeting to unprecedented levels, history surely won't absolve him.
It also seems unlikely history will absolve
Brazilian lawmakers
trying to shield themselves from the far-reaching Petrobras corruption probe. Shamelessly, congress approved the bill while the country's attention was focused on a
plane crash in Colombia
that killed most of Brazil's Chapecoense football team.
Hopefully, history could one day absolve Agustín Carstens, the respected governor of the Bank of Mexico, for his decision to
step down next year
. His resignation is a blow to the country's economy, which is in need of a skilled pilot to steer it through the economic turmoil after Donald Trump becomes US president.
History may absolve Peru's popular President Pedro Pablo Kuczynski in advance for any future mishaps. He
warned the Financial Times in his house in Lima
about "the dangers of protectionism" posed by Brexit and Mr Trump. He also slammed the US president-elect's plan to build a wall along the Mexican border.
But the leader who is under most pressure to deliver results for a true historic absolution is Colombia's Juan Manuel Santos. He is still facing vitriolic criticism, even if
on Wednesday
Congress ratified the peace accord
he signed last week with the Farc to end a war almost as long as Castro's revolution.
Quote of the week
"Here I am, waiting for Fidel"
- opponents of Venezuela's socialist government resent this message from the
official Twitter account
of the deceased comandante, Hugo Chávez, who was a close confidante of Fidel Castro.
Chart of the Week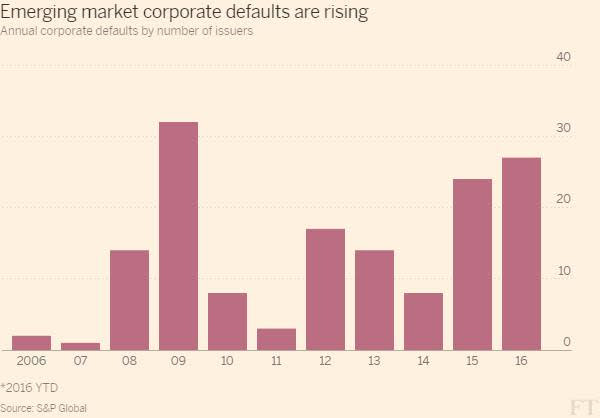 ¿Prefiere leer el FT en español?
FT
LatAm Viva
features commentary by the FT's Latin America team and stories from
across the FT
.
Forward this email to friends and colleagues, who can
sign up here
. Send your feedback to
viva@ft.com