Beachgoers In Argentina Form A Human Chain To Rescue Struggling Swimmers
On a beach in Buenos Aires, Argentina, lifeguards spotted a trio of swimmers unable to escape from the ocean's undercurrents.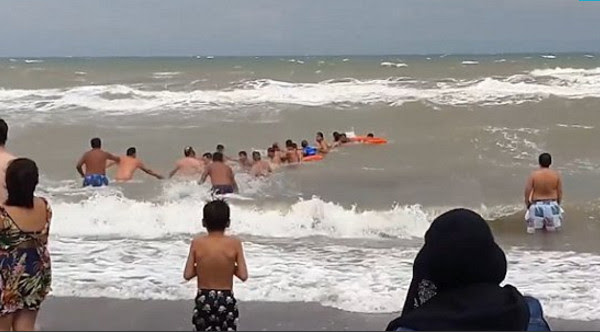 The lifeguards start to bring the struggling people back to shore but are hampered by huge waves.
That's when beachgoers leapt into action and formed a human chain to help pull the swimmers and lifeguards to safety.
Once everyone is brought back to the shore, onlookers erupt into applause while the heroes exchange hugs in gratitude.