It was a brief, sad moment of burlesque
. On Mond
ay, the new head of Brazil's lower house issued a ruling citing procedural irregularities that attempted to prevent the senate from voting on whether to open impeachment proceedings against
Dilma Rousseff
. But after a flurry of legislative to- and fro-, his attempt to annul
Ms Rousseff's annulment was annulled
. The Senate voted, after a 20 hour session, 55 to 22, and Ms Rousseff was duly suspended from the presidency while her case goes to trial. Michel Temer, the vice president, a constitutional lawyer with a fondness for poetry, has been sworn in as her interim replacement. He has already appointed a fresh cabinet, including an inflation-buster as the new minister of finance.
So Temer is in, Dilma is out, and the former governing party, the Workers Party, may face a long spell in opposition.
But what next?
That is the question. Mr Temer inherits
an economy is crisis
, with a corruption purge hanging over many in Congress, and a political system in broad disarray. Potentially adding to the instability, Ms Rousseff and her supporters have sworn to fight the decision to the last legal breath. (At the very least, their "it was a coup" narrative will buttress Workers Party militants in the opposition.) Mr Temer faces an unenviable task after a tumultuous week of convoluted constitutional procedure, and potentially momentous change.
Indeed, it was such a tumultuous week in Latin America that the news that Guido Mantega, Brazil's former finance minister, may also be implicated in a corruption scandal almost went unnoticed. So, too, the arrest of Abdul Mohamed Waked Fares,
a Panamanian tycoon
who owned one of the country's most respected newspapers, on charges that he ran a drug smuggling ring. Also what some Argentines mutter is the "JPMorganisation" of their country's new government, now
filled with former bankers
.
And, more sadly, neglected is the continuing constitutional stand-off in Venezuela between the government and the opposition, which erupte
d on Wednesd
ay in Caracas' streets amid tear gas. Perhaps one day even Venezuela will have the institutional wherewithal to find a constitutional outcome to its impasse akin to Brazil's. However controversial and convoluted Ms Rousseff's impeachement process may be, it has at least followed due process and been largely peaceful.
Quote of the week
"This is all a symptom of a supreme crisis, a moral crisis. A new form of politics needs to be established . . . we need to turn the page" - Senator Fernando Collor, former Brazilian president, impeached for corruption in 1992.
Chartwatch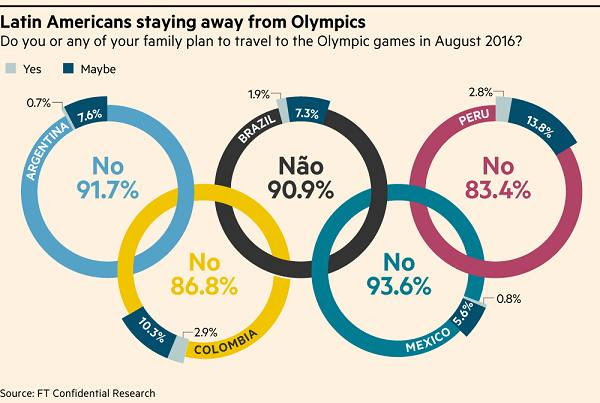 Other views
FT
LatAm Viva
features commentary by the FT's Latin America team and stories from
across the FT
.
Forward this email to friends and colleagues, who can
sign up here
. Send your feedback to
viva@ft.com
© THE FINANCIAL TIMES LTD 2016
FT and 'Financial Times' are trademarks of the Financial Times Ltd.
Unsubscribe | My Account | Copyright | RSS | Privacy Policy | About Us | Help
This email was sent by a company owned by Financial Times Group Limited (FT Group), registered office at Number One Southwark Bridge, London SE1 9HL.
Registered in England and Wales with company number 879531.
To view this email as a webpage, clic