A year after the death in 1952 of Eva Perón, Argentina's beloved heroine, her older brother Juan, who had by then fallen from favour amid corruption accusations, was found dead in suspicious circumstances. The official explanation given by the government of Juan Domingo Perón, Evita's widower, was suicide — but many cried foul.
Such unsolved murder mysteries played out at the highest levels of state have punctuated Argentina's recent history. The
strange death three weeks ago of prosecutor Alberto Nisman
just days after he had filed a criminal case against Cristina Fernández, the current president who likes to style herself after Evita, is only the latest scandal to grip the nation.
Argentines are divided as to whether Nisman's death was murder or suicide, but
few believe it will ever be solved
satisfactorily. For many, the case has revived a deep-rooted cynicism towards Argentina's state institutions, which some fear could undermine democracy in a country that lived under a brutal military dictatorship from 1976 to 1983.
"The peoples' verdict has already been reached, and it is irreversible. The vast majority of Argentines do not believe in our institutions or in the people who manage them," says Waldo Wolff, vice-president of Daia, Argentina's largest Jewish association.
Nisman spent a decade investigating the bombing of the AMIA Jewish community centre in Buenos Aires in 1994, which killed 85 people — the most deadly terror attack in Argentina's history. This led the prosecutor to believe that Ms Fernández had tried to cover up the
alleged role of Iran in the attack
in exchange for oil. She has described this accusation as "absurd".
"It is a long and very complex story that exposes the worst side of Argentina — the absence of justice," Mr Wolff says.
Podcast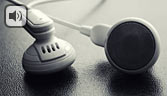 An Argentine prosecutor who had accused the government of a cover-up in relation to a terror attack on a Jewish community centre 20 years ago has been found dead a day before he was due to explain his allegations to the Argentine congress. Fiona Symon talks to Benedict Mander about the mysterious circumstances surrounding Alberto Nisman's death.
Former president Carlos Menem, who has also been accused of obstructing justice in the same investigation, was at the centre of another of Argentina's most notorious mysteries when his son died in a helicopter accident in 1995. Unlike his wife, Mr Menem publicly accepted the official version of events for many years, and only admitted recently that he suspected it was murder.
Such cases have served to harden attitudes among Argentina's 250,000-strong Jewish population, the world's seventh largest, who are still waiting for justice twenty years on. Instead, a new crime may have been committed, with Nisman being treated as the 86th victim of the AMIA bombing.
Gastón Chillier, executive director of the Centre for Legal and Social Studies in Buenos Aires, says Argentina's justice system suffers "structural deficiencies" that prevent politically sensitive cases from being handled effectively.
Particularly problematic, he says, is the judiciary's "promiscuous" relationship with the intelligence service, which has become an "uncontrollable monster" and maintains many of the shady practices employed during the military dictatorship.
Ms Fernández — who, together with her predecessor and late husband Néstor Kirchner, has won praise for bringing many of the culprits of Argentina's so-called Dirty War to justice — has recently begun to act on a historic pledge to overhaul the intelligence agency, after a purge of its leadership in December. But her timing has been questioned.
Meanwhile, the nation waits in suspense for the appearance of Antonio Stiuso, the enigmatic former spy chief who was one of those sacked by Ms Fernández in December.
The

peoples' verdict has already been reached, and it is irreversible. The vast majority of Argentines do not believe in our institutions or in the people who manage

them
- Waldo Wolff, vice-president of Argentina's largest Jewish association
But critics accuse Ms Fernández of behaving more like a crime novelist than a president.
"There's a feeling that the president is out of touch, out of control," says Felipe Noguera, a political consultant, adding that Ms Fernández's actions sometimes appear to lack a clear strategy.
Nevertheless, he argues that Ms Fernández's priorities are to avoid becoming a lame duck president before her term ends in December, and to retain some power in the next administration in order to protect her political legacy.
Thus her attempts, albeit clumsy, to dominate the public agenda, and to reform institutions such as the secret services and judiciary.
Some also view it as part of a push by Ms Fernández to deflect attention from continued speculation over how she accumulated her personal wealth, which the former lawyer declared to stand at $6.6m in 2013.
Laurence Allan, an analyst at IHS Global, a risk consultancy, points out that none of the corruption allegations levelled at Ms Fernández and her government has been proved. "But for any critic looking for a reason to mistrust the government, they don't have to look far," he says.